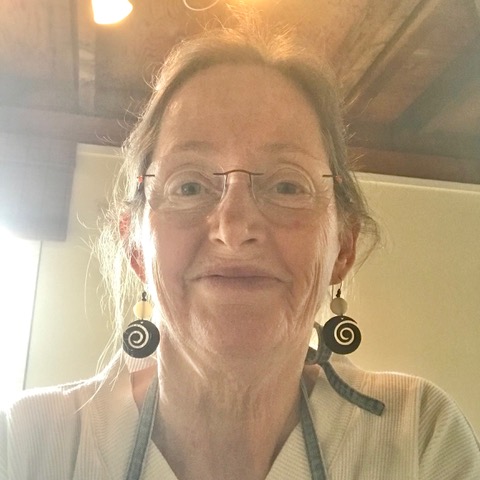 Born in San Francisco, Nancy entered the ceramic field as a kid playing in the freshly excavated clay hills of the San Francisco peninsula.  She explored the textures, colors, patterns and flow of nature, developing a passion which is evident in the rich textures and natural colors of the pieces that you see today.
Since 1974, the curves and textures of coastal hills and grasses as well as the cool colors of the sky and ocean surrounding her home in Montara, California are her inspiration.  She has enjoyed sharing clay forming with children and adults in local schools and her studio.
This is a spring group of work.  Her colors often progress with the seasons: more vivid colors in the summer, toastier colors in the fall and winter's deep iron reds, blacks and snowy whites.
Her work has been shown in numerous galleries in Half Moon Bay and Pescadero,  and at local craft fairs including Kings Mountain Art Fair and the Half Moon Bay Pumpkin Festival.
"We can feel secure and grounded by rekindling our awareness of Nature's strength and beauty by using everyday items made of the earth itself."
Images, more information and her contact page can be found at QuickertCeramics.com.