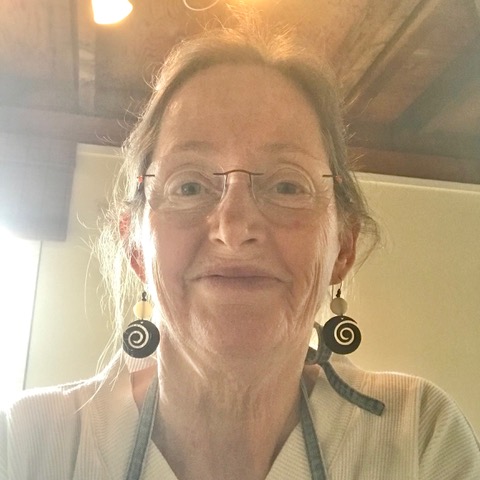 A San Francisco native, Nancy entered the ceramic field as a kid playing – outside – in the freshly excavated clay hills of the San Francisco peninsula.  Her work is fueled by a love of moving clay, emulating the patterns and colors of the sky and ocean and the curves and textures of the coastal hills.
She has delighted in teaching children and adults the joy of creating with this earthly medium.  Another delight is making pieces specific to clients' desires.  As she creates those pieces, the clients are always back of mind which fosters a warm connection to the usefulness of the work.
Showing in mostly local galleries, Nancy also has participated in bay area craft fairs including Kings Mountain Art Fair and the Half Moon Bay Pumpkin Festival Made on the Coast Locals Block.
"We can feel secure and grounded by rekindling our awareness of Nature's strength and beauty by using everyday items made of the earth itself."