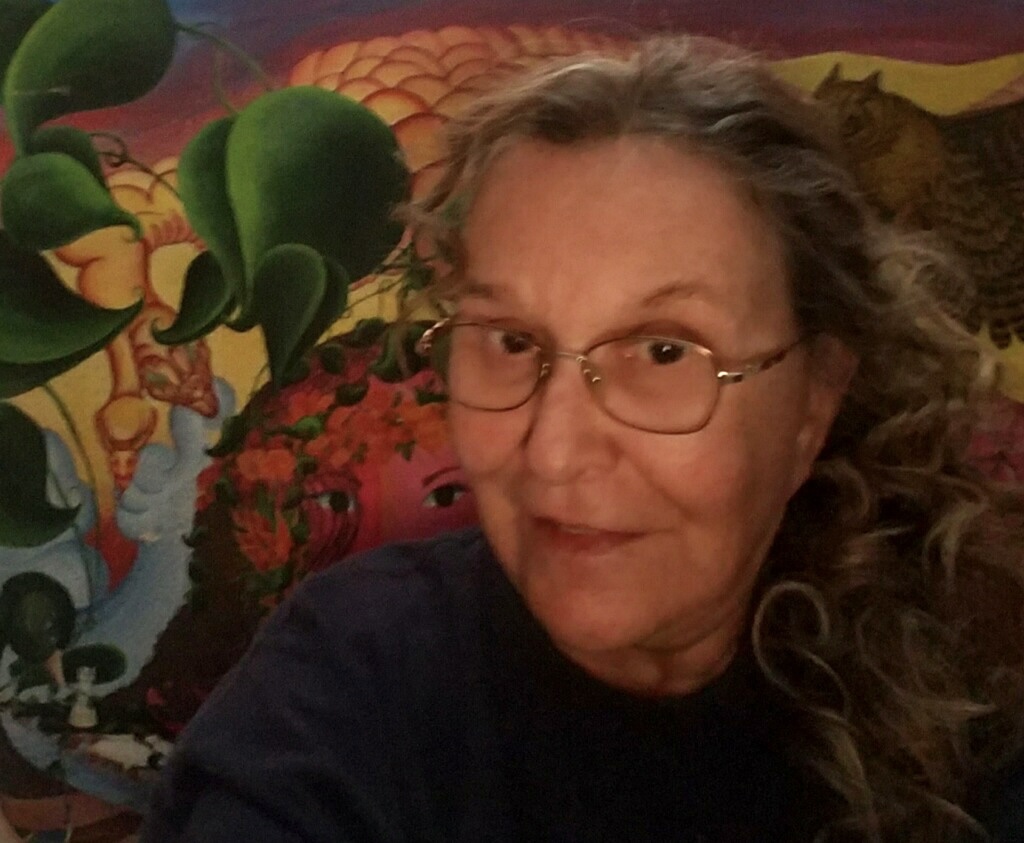 Art is an expression of soul.  It is a blend of real and fantasy, the subject matter depicts places, people, objects and events from life.
Marilyn's early art: sketches, paintings, and prints and her more recent art expression through fabric and glass are glimpses of life events and are driven by a need to express self.  Current glass , as seen in The Vault is a dynamic medium of light interacting with the art object.  It serves to enhance and move focus bringing a life to the art itself. 
Marilyn has worked for the art department of Mira Costa Junior College and the Art and Lectures Department at University of California, Santa Cruz on work study grants.  She has been a member of art communities in Venice Beach CA, Santa Cruz CA , the Inland Valley, Riverside area, and in the San Francisco Bay Area.
Marilyn is a member of the Sanchez art community, Cradle of the Sun stain glass studio, and a community arts program at the Pacifica Senior Center.  She is a resident of Pacifica CA. and works as an Occupational Therapist at an acute hospital setting.
Awards:  
Window Scape artist, Riverside CA
Artist Recognition, Sanchez Arts, Member Show
Shows:
Mountain Ranch Resource Center, CA
Cabrillo College, Santa Cruz, CA
Mira Costa Junior College, Oceanside, CA
Art Displays:
Ocean Yoga, Pacifica CA.