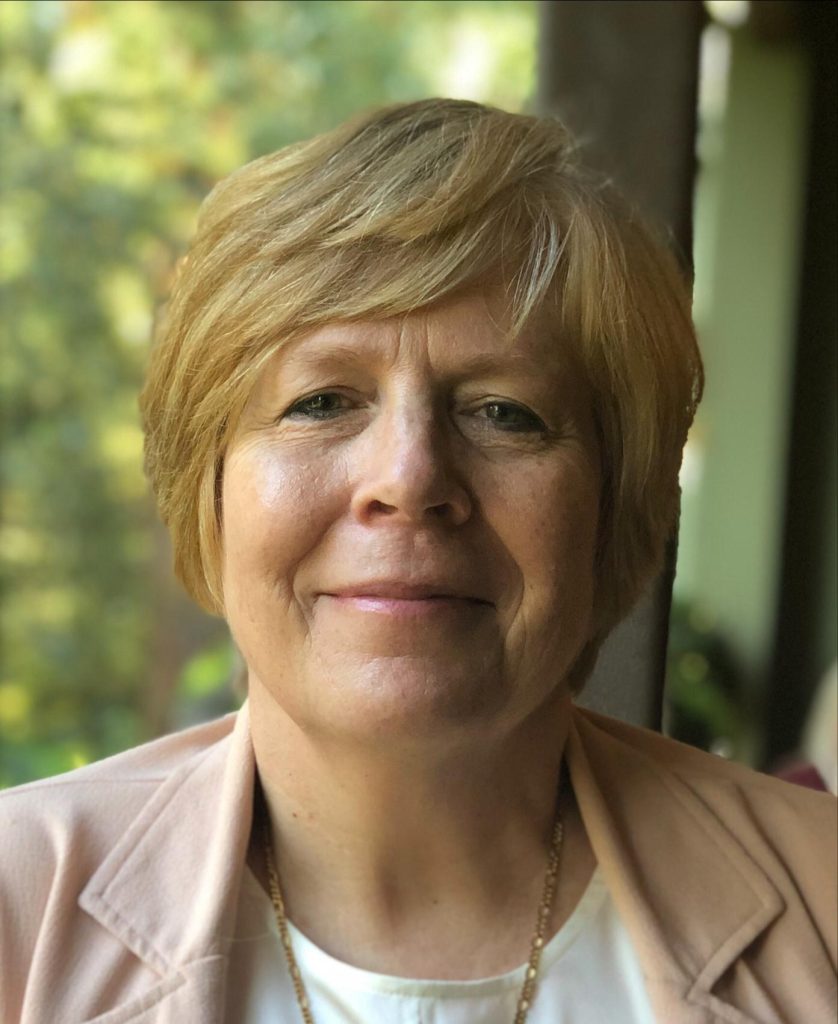 I'm excited to be part of this season's show at The Vault in Half Moon Bay! I'm happy for this opportunity to share my painted furniture with the community.
My furniture originates mostly as found, second-hand pieces that need new life. I love to see an old table or chair reborn with new color and a fresh purpose. My passion is to experiment with vibrant colors and unique shapes so that my furniture can inspire happiness in a new home. For me, it's all about the shape of the "canvas." I love to find discarded furniture and other objects with interesting curves and lines that come to life with vibrant violet, cobalt, tangerine, or magenta. Recently, I have started adding beads to some of my pieces because who doesn't like playing with beads! My recent favorites include a telephone table, plant stand, shelves, and dollhouse furniture. 
I was lucky to end up on the northern California coast in the 1990s. My children grew up in Half Moon Bay, and through my talented artistic daughter, Genevieve, I started exploring the inner artist in myself. When Genni was 5 and started after-school art classes at Fly on The Wall Art School, the studio's owner, Susan Carkeek, became her teacher and my mentor. My daughter is now an art student at the California College of Art in San Francisco, and I aspire to be half as good as she is. Susan continues to mentor and inspire me, and I feel privileged to live in a community that supports and nurtures the arts. 
Kim Zaidain
https://www.instagram.com/zaidainfurniturestudio/