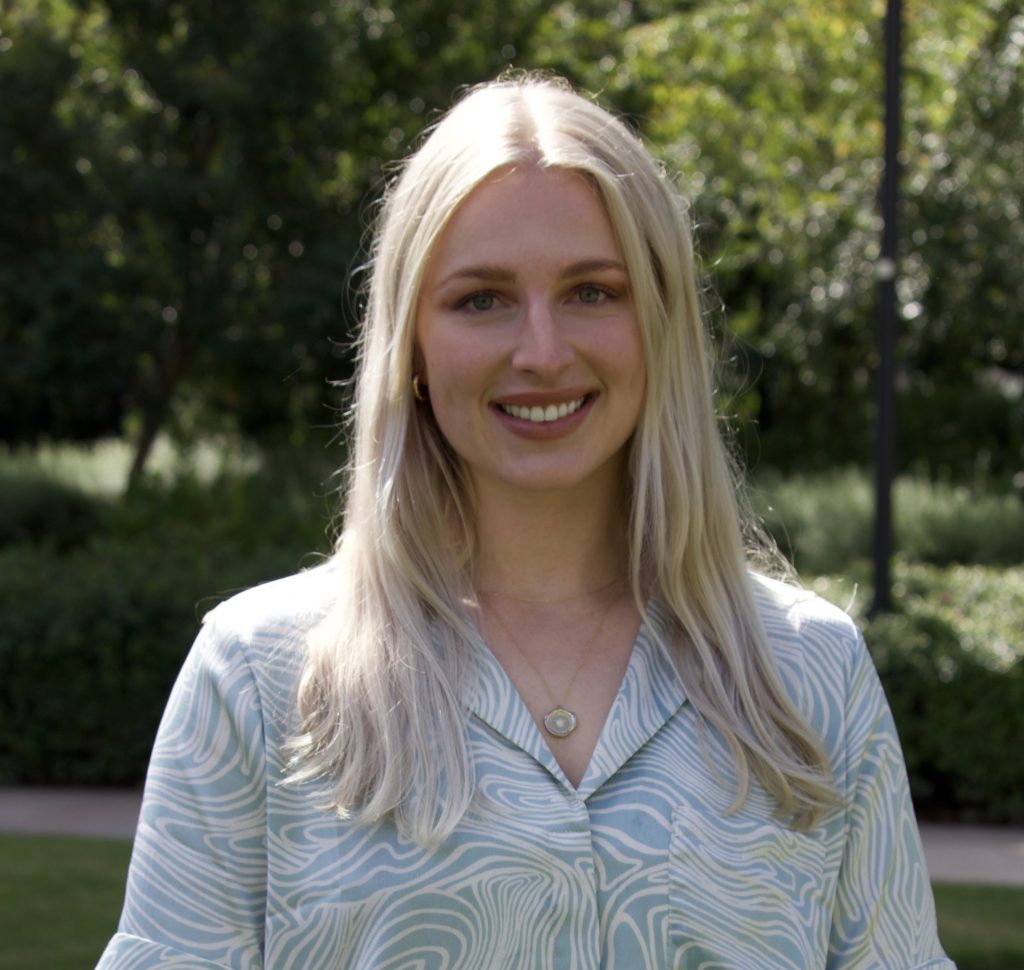 Helen (she/her) is a 23-year-old female artist and wood recycler. Born and raised in Half Moon Bay, Helen began working with wood while attending Half Moon Bay High School. She began her art work creating gifts for loved ones. Since that time, her work has become well-known in the coastal community.
Beginning in early 2021, she began working with local wood cutters and sawyers who reclaimed wood from fallen trees destroyed in the CZU Lightning Complex wildfires that burned in San Mateo and Santa Cruz counties August – December 2020. The fires started at 6:41 AM on August 16, 2020, the result of a thunderstorm that produced close to 11,000 bolts of lightning and started hundreds of fires. Two days after the fires began, a change in wind conditions caused the Santa Cruz and San Mateo County fires to rapidly expand and merge, growing quickly to over 40,000 acres. It was later discovered that the fires were not completely extinguished and trees continued to smolder well into 2021.
Helen chose local redwood for the Vault but also works with maple, acacia, oak, and beyond. Outside of the Vault, Helen also commissions art working with numerous woods, sometimes provided by customers. She can work on virtually any wood surface–including barn wood, benches, surfboards, signs, earrings and so forth. In addition, she is a calligrapher for weddings, events, and store signage. Helen has donated proceeds of her profits to CoastPride, Black Earth Farms, American Red Cross Northern California Coastal Region, Stop AAPI Hate, Coastside Hope, First Nations, Wounded Warrior Project, UNICEF Ukraine, AAUW (HMB Branch), Andreotti Family Farms Barn Fundraiser, and more.
Read more about the artist in a recent interview with the HMB review: https://www.hmbreview.com/news/coastsider-burns-for-her-artistic-expression/article_ad46a6f2-aacf-11ec-8d24-fb20e80c7813.html
Follow along her artistic journey, ask questions, or commission a piece through the links below: