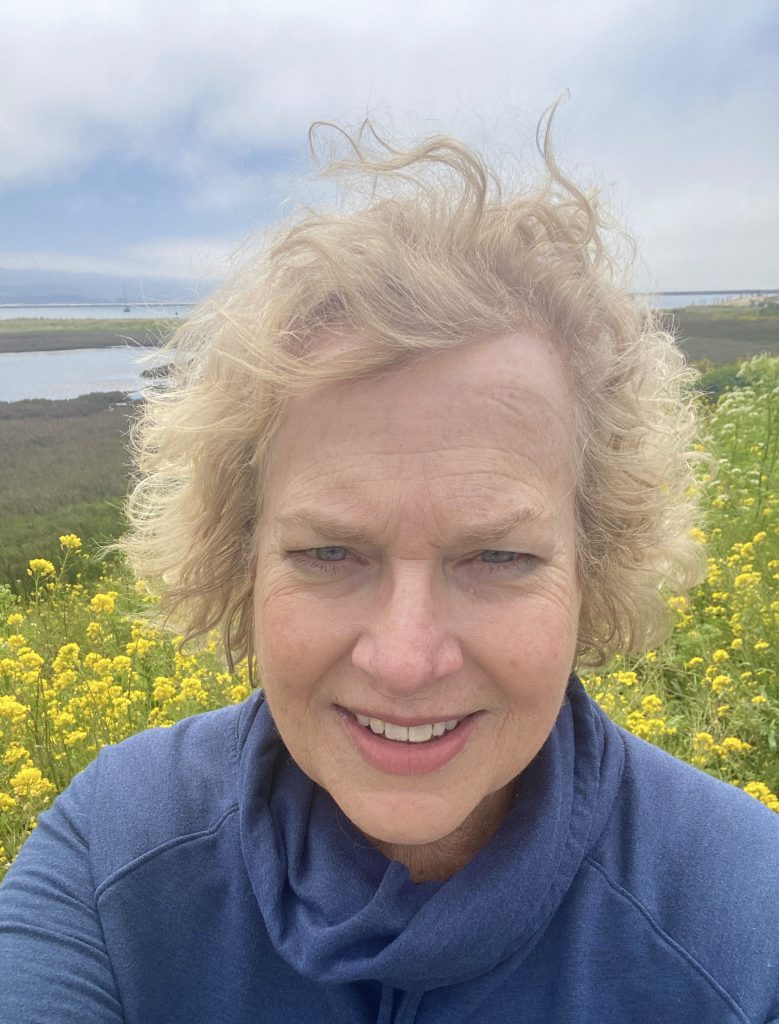 I feel very fortunate to have lived near the coast for the majority of my life. I was raised in Southern California and spent much of my childhood and young adult life on  Catalina Island. I now call the San Francisco Bay Area home where I have lived for the past 23 years. 
My love of the coast has heavily influenced my art and is a  continuing source of inspiration. The changing colors of the sea, the shadows from the cliffs, and even the fog which we experience regularly has its own beauty. When I paint I  not only try to capture the scene on my canvas but I also try to convey a feeling and a mood about the subjects which hopefully translates to the viewer.  
Though mostly a self-taught artist with little formal training  I have attended various workshops of well-known artists whom I admire. I typically paint in oils but I also enjoy using gouache and experimenting with mixed media.  
I belong to the Bay Area Plein Air Group along with various other art organizations: California Art Club, Oil Painters of  America, Society of West Coast Arts, and the Laguna Plein  Air Painters Association.