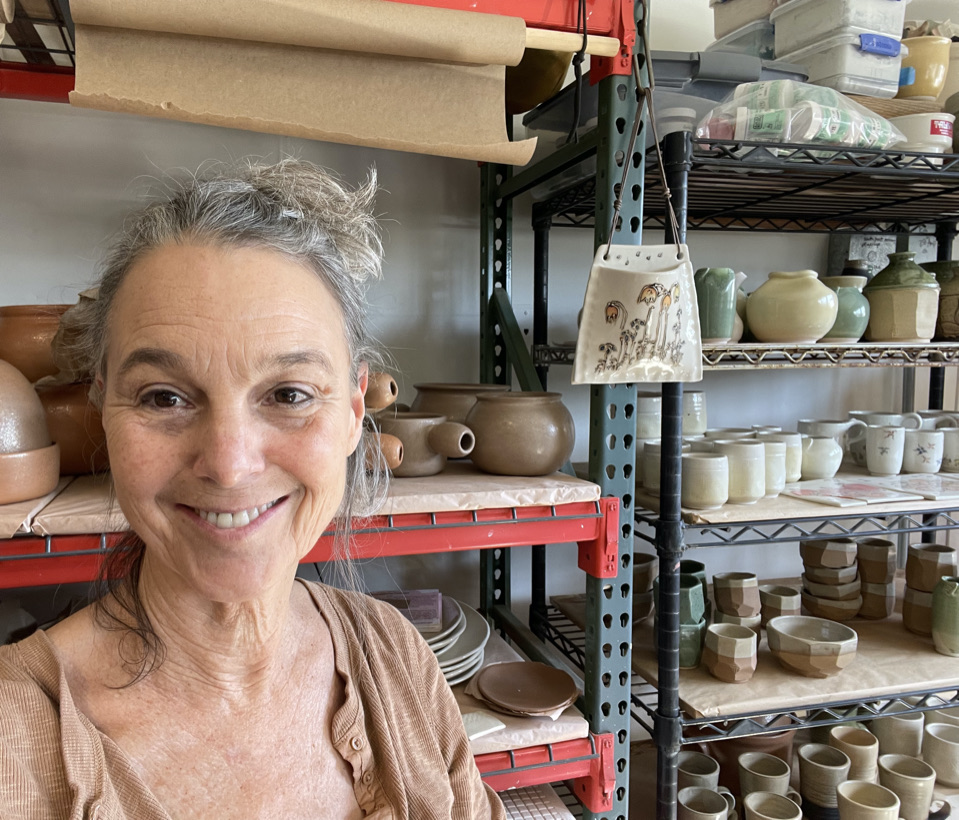 I've been interested in pottery since taking a class in "applied art" in high school. I took one pottery class in college, bought a potter's wheel, and shortly after was distracted by a career, raising children, and dealing with the business of life. While the wheel was neglected, it traveled with me for the next many years until life slowed down enough for me to revisit earlier passions.
For the most part I am self-taught, which has made the lessons learned hard won. The advantage has been that limits have not been artificially set, and I've been free to explore what applications of the medium inspire me.
All of my work is functional and is largely informed by nature, the environment and to some extent the history of California and the Southwest. I love simple, organic forms so most of my work is wheel thrown and then altered or employs slab construction. The clays I use are porcelain, stoneware, and micaceous. The palette is neutral or clear over slip trailing and underglaze designs.