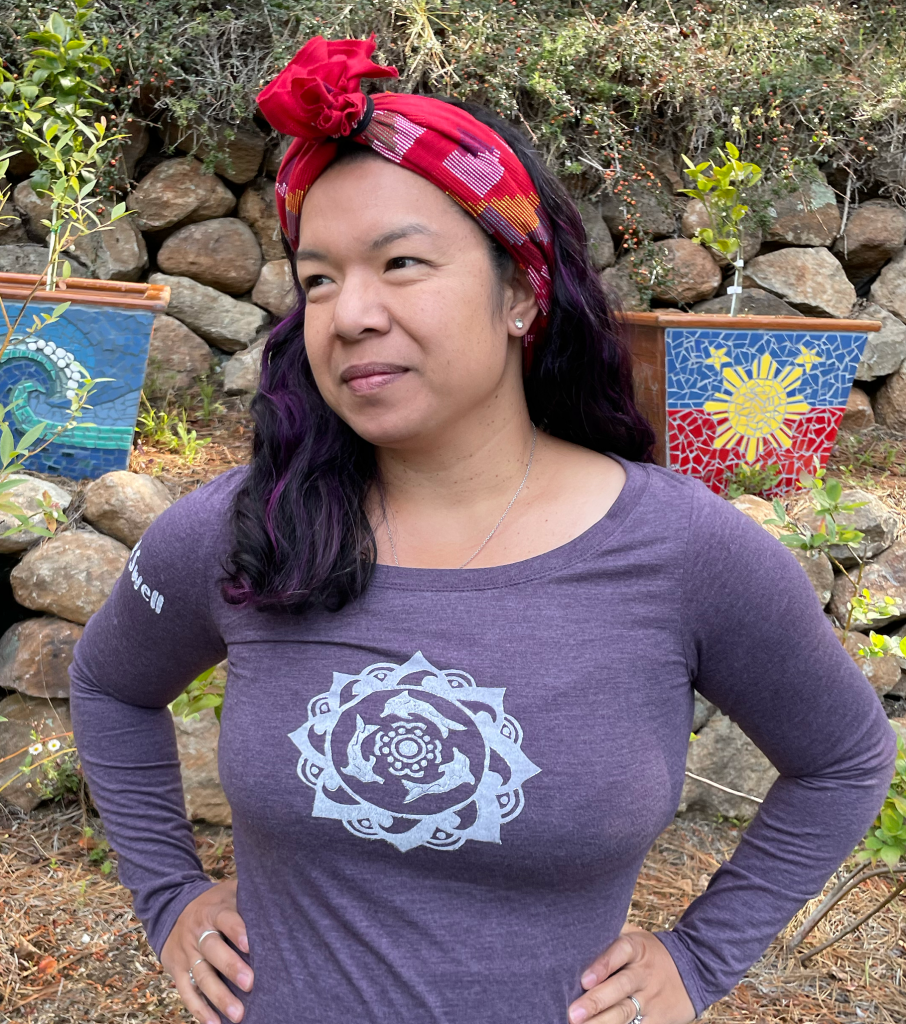 Julie-Ann Burkhart's Artist Biography:
I was born in the Philippines and moved to the USA at the age of 2. I grew up on the seacoast of New Hampshire where I fell in love with the ocean and learned how to surf at 13.
As a child, my mother gave me blank pieces of paper encouraging me to create from my imagination. My high school art teacher and mentor, Mrs. Jill Berry, introduced me to the foundational techniques of oil painting, drawing, and printmaking. She inspired me to pursue a career in art.
After high school, I furthered my education in Graphic Design at Northeastern University (NU) in Boston, MA. During my 3rd year at NU, I took 6 months to study abroad in Florence, Italy focusing on oil painting, High Renaissance Art History, Italian Cinema, and Jewelry Making at SACI: Studio Arts International College Florence. While at NU, I met my husband, Jacob. In 2010, we moved from Boston, MA to Pacifica, CA to follow new career and surfing opportunities. We have 2 children together: Leo and Adeline. They have become a large influence in my work and are often my muses.
I have been a professional Graphic Designer for 17 years and painting in oils and acrylics for 26 years. As a break from my corporate job, in 2009, I created my art business, BirdSwell Collection. BirdSwell Collection includes my original paintings and linoleum block printed t-shirts.
My art creations reflect my passions for nature, the ocean, and surfing. Creating art and going into nature helps me find tranquility apart from the noisy world. I find beauty, joy, and healing there. My inspiration springs from personal lived experiences, traveling the world, and the natural world. Every painting is created to evoke love, joy, and connection.
My artwork has been exhibited in Boston, San Francisco, Pacifica, Half Moon Bay, Santa Cruz, Berkeley, and Redwood City.
"When you do things from your soul, you feel a river moving in you, a joy." ~Rumi
@surfingbirdy and @bird_boo_creations