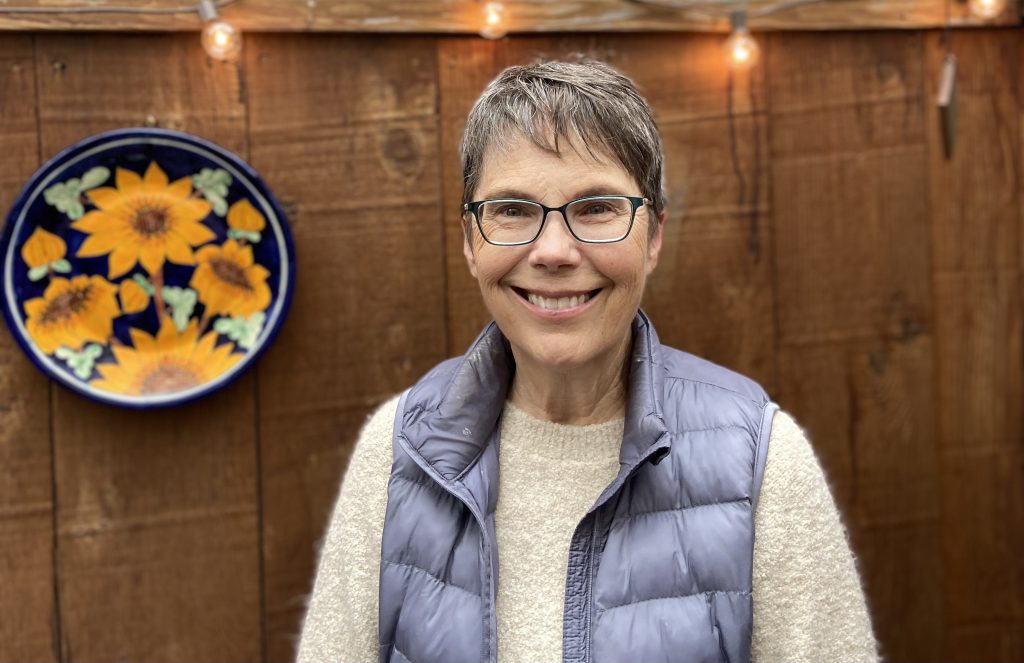 My love for miniatures started at a young age. I began making miniature scenes in bird nest baskets in the 70's. I enjoyed being spontaneous, while combining natural materials with my love of birds and miniatures.
Today I have a lot of fun creating miniature scenes with materials I have on hand using a variety of containers, such as cigar boxes, flower pots and the like.
Currently I am using natural bases, such as driftwood and pine for my whimsical scenes. My artwork continues to be spontaneous and inspired by nature, the season and holidays. Fall is a particularly fun and inspirational time of year for me, so you will notice many Halloween, pumpkin and Fall scenes. In addition you will see owls, a parrot and a blue bird on a branch.
I am pleased to be a member of the art community here at Ocean Blue Vault in Half Moon Bay for the Fall 2023 Collection. Being able to share my miniature scenes with you means and lot, and I look forward to meeting you.