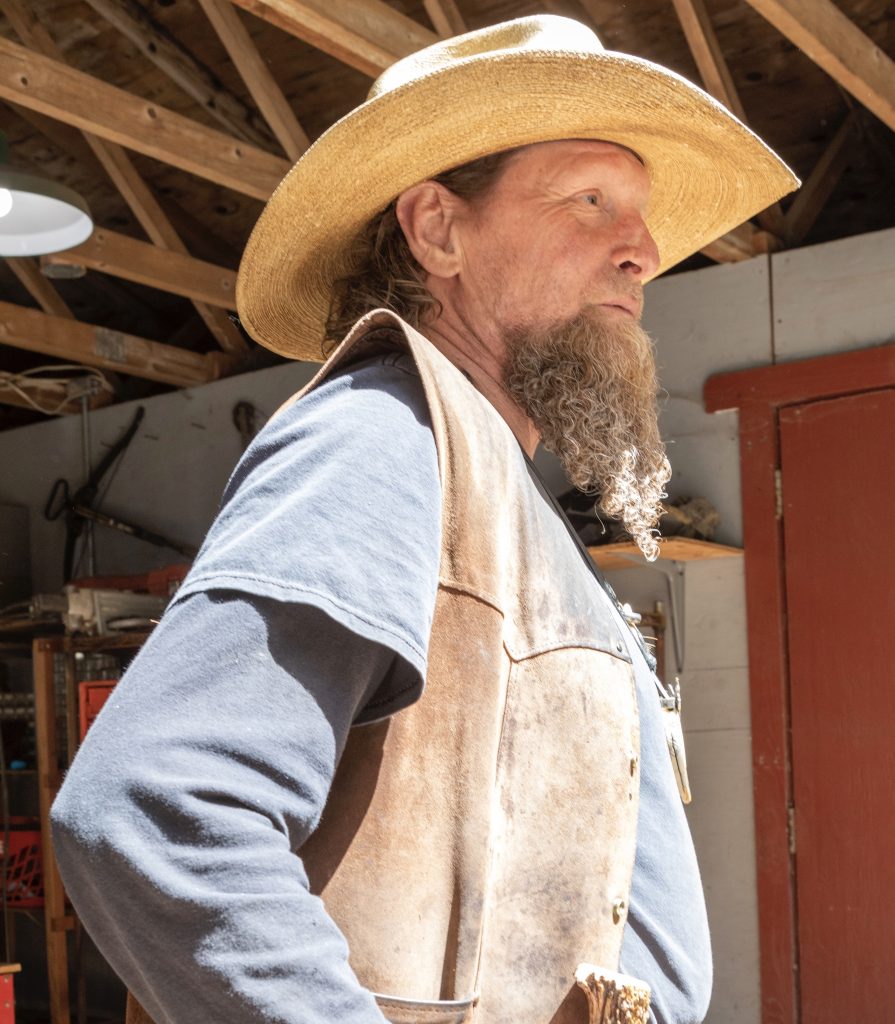 Bryan McClaine spent much of his younger years as a snowboard pioneer in Tahoe and Mammoth and then a commercial fisherman and dog musher in Homer, Alaska. He has been an inventor, creator, maker and artist since he's been a kid.  He has always made handles for knives and designed many a blade, but after several years working at the Half Moon Bay Feed and Fuel, and then Covid hit, he had an opportunity to "forge" out on his own and actually start creating his own blades from start to finish.  He customized his workshop at home into a bladesmithing forge and after battling the CZU Lightning Complex Fires in 2020, created the name Fire Creek Forge (FCF) as he fought the flames coming down the creek by his house. 
Bryan lives in Loma Mar with his wife Lisa, who helps with the business's website, Instagram and marketing, and their Australian cattledogs, Ruger, Blue and Coyote. 
Loma Mar FCF creates one-of-a-kind custom-made blades.  The steel used in the blades is 5160 spring steel.  It is reclaimed from the leaf springs of trucks.  The handles are naturally shed elk antler sourced from the Pacific Northwest.  We create culinary blades and blades used for the outdoors.  Our blades are meant to be used, will last for generations, and are a combination of function and beauty.