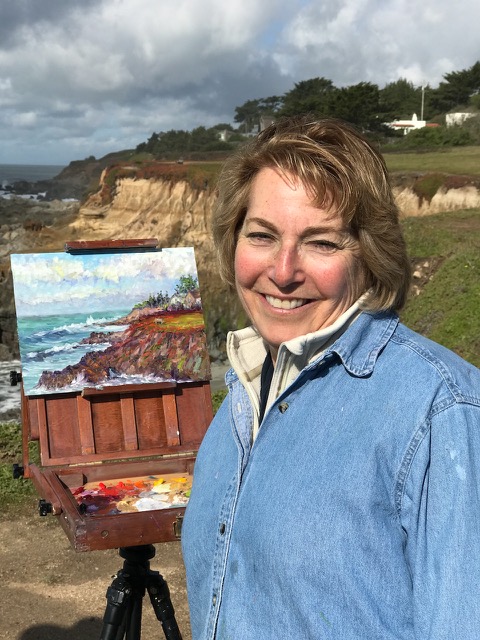 Vineyards by old barns, flowers cascading from windows and doorways, marshlands and oceans with cloud-filled skies, all executed in bold compositions with brilliant color characterize my work.    There is nothing I enjoy more than pushing oil paint around a canvas, especially when working in the solitude of nature, painting "en plein air".  My vividly colored paintings, both realistic and impressionistic, are filled with the joy I feel when capturing a moment in time.
My work has been featured on event posters, used in products by a variety of companies, and is part of private and corporate collections in the US and internationally.   In addition to teaching art to all ages, I have always loved visiting art museums and recently spent 7 years leading docent art tours in San Francisco.
I have painted professionally for 40 years.  I have painted in locations around the world – but my subject of preference is always the beauty of Northern California, especially scenes of vineyards ablaze with color or coastal scenes of the area north of Half Moon Bay, California where I currently reside.